I wrote Keep It in the Sky as a tribute to my grandfather, Roy Gates, who was a pilot in WWII. The song was inspired by his pilot logbooks. The story below was written by him for a Saskatchewan school in 2003.
- James Gates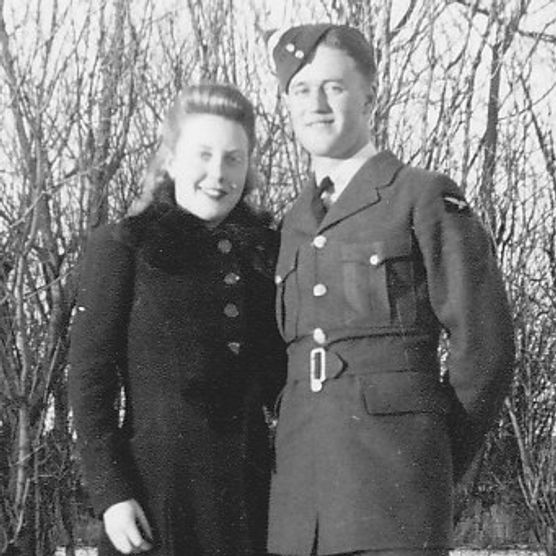 Remembrance Day Service
By Roy Gates (1919-2011)
I was recently asked to try to explain how my experiences in the Royal Canadian Air Force (R.C.A.F.) during World War II might have made me understand why there should be a day, each year, set aside to remember all veterans of the World Wars, and in particular, those who have given their lives.
It was a bad war. Hitler's plan was to conquer and rule all of Europe. Many countries joined together to stop Hitler and the dictators.
The Government of Canada joined with others to declare war. I could see I would be drawn into the Canadian Forces so I decided to join the Air Force before that happened. My enlistment was to be in air-crew as a pilot.  My friend Charlie Rouse joined at the same time I did. We did not stay together but we both became pilots.
Initial training started in Regina. My fiance was Mona Henry. We were married Dec. 6, 1941 in Regina. My pay as an aircraftsman second class was $39 per month, plus my uniform, meals and bed. I had my meals at the base because we couldn't both afford to eat at home on that pay. I still don't understand how Mona was able to exist on $39 each month, but she did for over 8 months!
After I completed the initial training course in Regina I was sent to Virden, Manitoba for elementary flying in Tiger Moths. After 2 months there I was sent to service flying training in Brandon, Manitoba on twin engine Cessna planes. It took 4 more months training at Brandon then we were qualified as pilots and received our Wings; an emblem indicating our duties in air-crew. 
Our Wings Parade was #12 Service Flying Training School for the R.C.A.F. Our training was part of the British Commonwealth Air Training Plan conducted in Canada. Students from many countries passed through the schools in the plan. In all, the project provided more than 131,000 trained air-crew for our allies. 
After I received my Wings I was posted into Coastal Command, which had most of its operations over water. As flying over water requires different navigation, I was sent to Prince Edward Island on a two month navigation course. We flew in the Gulf of St. Lawrence area, mostly over the Magdalen Islands. On completing the course I was sent to Vancouver Island for operational training. 
Here we were formed into crews consisting of pilot, navigator and two wireless air gunners. We trained on Hampden aircraft which were large enough to carry torpedoes and we learned how to launch torpedoes against ships. 
When we completed this course we were given two weeks embarkation leave, then went to Halifax to leave for overseas to start our tour of duty. We left Halifax on the Queen Elizabeth Troop Transport in March of 1943. Before the war the Queen Elizabeth was a passenger liner for 2000 passengers. Now it was converted for 20,000 troops per trip. It did not travel in a straight line, but continually zigzagged to avoid torpedoes from enemy ships.
On arriving near Glasgow we went by train down to Bournemouth on the south coast of England. This was a holding base until we were posted to a squadron.
By August of 1943 the airfields of southern England were so overrun by Fighter Command, Bomber Command, and Coastal Command that our small squadron was assigned to a small grass field near Dover. There were no buildings, electricity or accommodations for anything so we lived in tents for a month and a half. There was no lighting for night flying so flares were used to indicate runway strips for take-offs and landing.
We were assigned to 415 Swordfish Squadron at Thorney Island near Portsmouth. We started our tour on Hampden aircraft carrying torpedoes and searching for enemy shipping near the Dutch coast, the English Channel and Bay of Biscay.
Later we flew Albacore aircraft which carried 6 x 250 lb bombs under the wings.
Most operations were at night, and the way we spotted enemy shipping was by watching for the wake behind the ships. We were informed where Allied Shipping would be so we knew where to watch for enemy shipping and would not be attacking our own ships. When we found the enemy, we attacked by dive bombing. Since this was done at night it was difficult to assess the damage, but when the scary tracer bullets quit coming at you, some damage had definitely been done.
Charlie Rouse was kept in Canada for some time as a staff pilot. When he received his commission and was sent overseas he was posted to Bomber Command and sadly went missing on tour with this command. 
After Charlie arrived in England we managed to meet very briefly. I have what I believe is the last picture taken of him. Charlie was my friend and his loss upset me a great deal, as did the loss of crews in our own squadron. 
Jack Harvey, Bernard Wrenshall, Gilbert George and Charlie Rouse were the four men from our community who lost their lives for us. 
There were about 3799 service personnel from Saskatchewan who were lost. In a publication called `Their Names Live On` by Doug Chisolm, the names of nearly all 3800 are listed. 
The Saskatchewan Government, realizing that some permanent tribute must be made to honor those service men and women from the province who gave their lives in the war, named lakes, islands and other geographic features after them. The names of those who fell in battle still live on in this manner. 
Lest We Forget.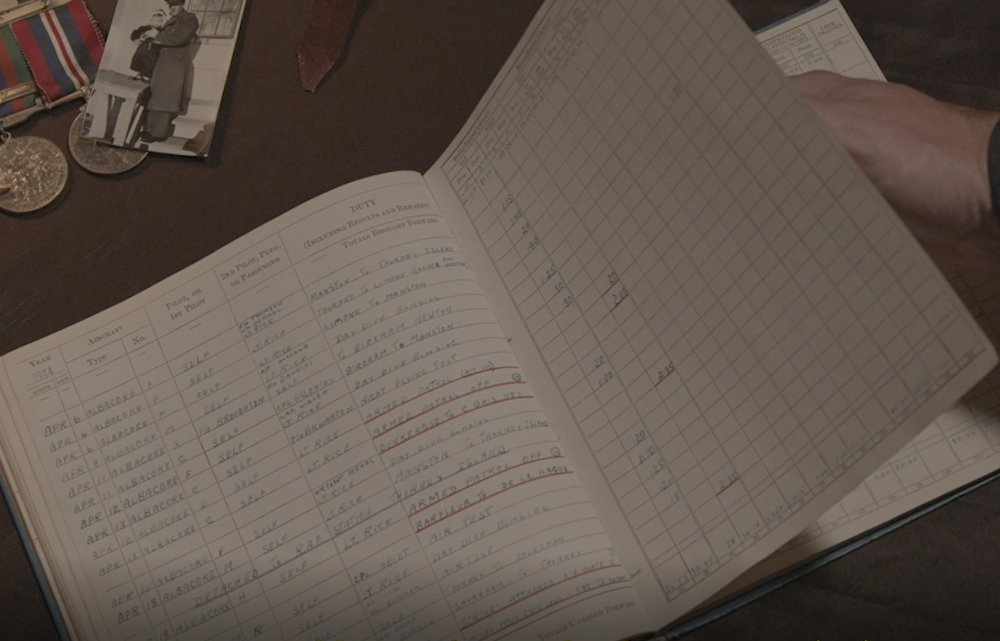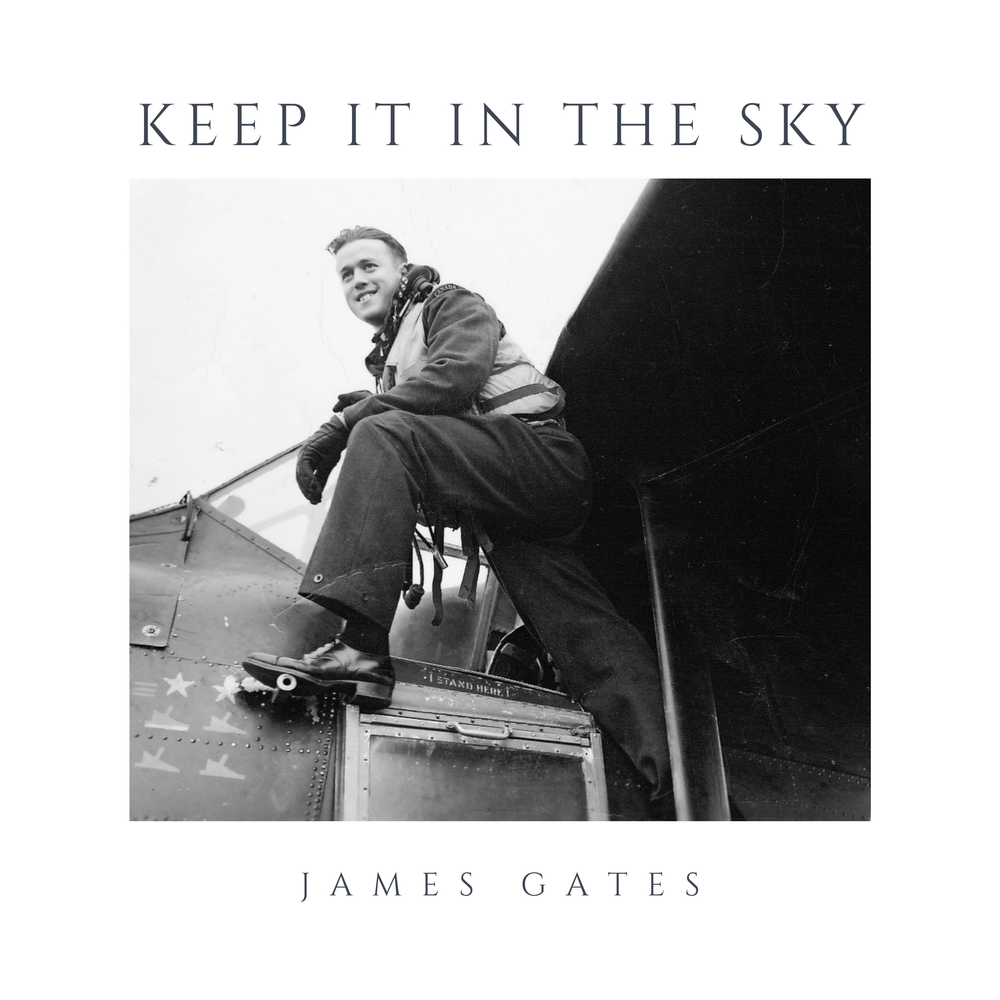 October 26, 2020 Release
Written by James Gates
Produced by Bob Funk
Mixed by James Bunton
Mastered by Heather Kirby
Vocals - James Gates
Backing vocals - Andrea Pearson
Guitar - Jeff King
Mandolin - Bob Funk
Keys - Hale White
Bass - John Dymond
Drums - Scott Williamson
Video produced by James Gates and Crushed Rockets